New Commercial Driver's License Rules Hit the Road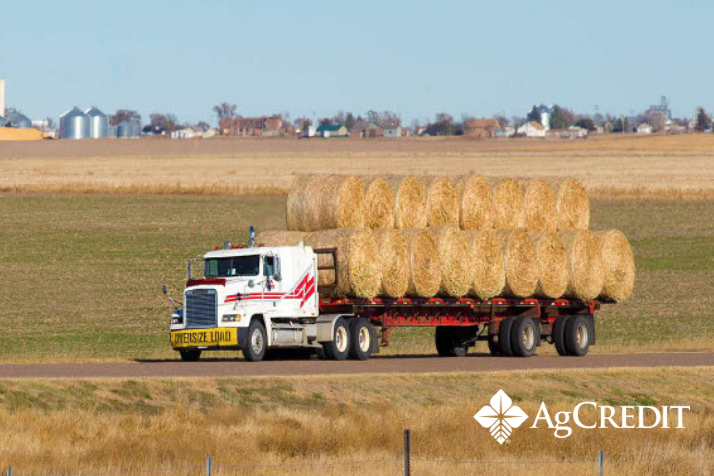 The use of semi-trucks and trailers on the farm is an essential part of annual operations. Farmers log thousands of hours each year hauling their own products or running commercial freight or trucking side businesses, so changes to trucking laws can be impactful for ag producers.
This year is bringing changes to that system of laws. Back in 2012, Congress passed a law called "Moving Ahead for Progress in the 21st Century Act," or MAP-21. The rules related to MAP-21 were finalized in 2016, although the bill didn't go into effect until 2022.
MAP 21 includes new requirements for drivers seeking their commercial driver's licenses (CDLs). In farm circles, changes to driver training requirements have garnered the most attention. Farm drivers without CDLs rushed to complete the training under the old rules, while those who didn't have their CDLs worried about falling out of compliance, losing their licenses or being placed out of service.
Here's an overview of the new rules and some potential ramifications:
First, drivers who don't have CDL licenses, are seeking a new endorsement on an existing license or want to upgrade their license will experience more stringent testing requirements moving forward. These requirements include new federally mandated instructor- and school-provided instruction, which will likely complicate the process of finding a qualified instructor; additional course topics; and more behind-the-wheel testing. The upshot of these new requirements is that there has been a rush to obtain learning permits or complete training before the new law goes into effect. The new training rules contained a federal compliance date of Feb. 7, but Ohio adopted a March 24 implementation date.
What did not change is just as important as what did. For example, the 150-mile rule remains intact. This means if you're a farmer hauling your own crops, goods or supplies within a 150-mile radius of your operation and aren't operating for-hire, a CDL is still not required. If you have a restricted farm service CDL, which can cover seasonal work for important farm service businesses, MAP-21 did not change your licensure requirements.
But what happens if you're outside of the 150-mile safe harbor of the home farm? The trip could be jeopardized and result in your truck and/or you being placed out of service until a CDL-holding driver arrives to take the wheel. Also, if you haul across state lines, the changes in law makes this a prudent time to check on neighboring state regulations. Even if you're within the 150-mile limit, trucking your own farm products, federal law may kick in and require a CDL.
By many accounts, the new licensure requirements could add thousands in expenses to obtain a CDL. As a nation facing a trucker shortage, this is another difficult barrier to entry. And for farmers looking to move their goods to the best market, it's another expense that can eat into the bottom line.
The Ohio Farm Bureau and Ohio State Extension have published excellent resources on this subject. If you're interested in learning more, please reach out to your legal counsel or a local farm organization. Stay safe, and stay compliant when hitting the road this year.