AgCredit Distributes $21 Million Patronage Dividend to Borrower-Owners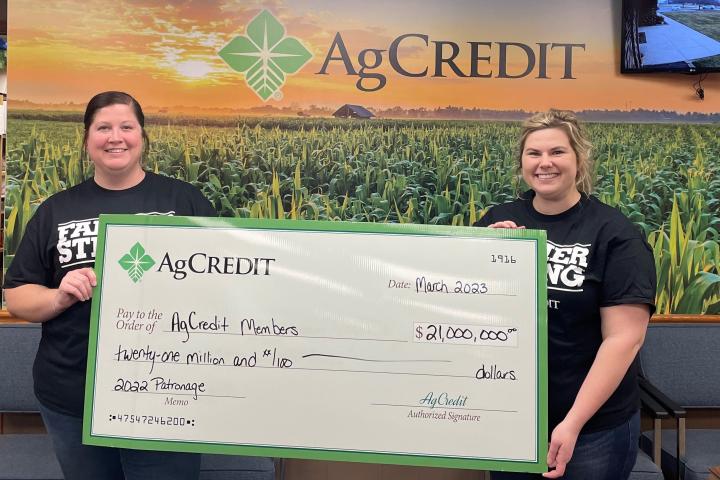 AgCredit – one of northern Ohio's largest lenders for farmers, rural homeowners and agribusiness – announced today that it will distribute $21 million to its borrower-owners through its patronage program.
Each year, AgCredit's Board of Directors reviews the cooperative's net income and determines how much to return to the cooperative's borrower-owners in the form of patronage. Qualified borrower-owners will receive their share during events at their local branches, through the mail or through direct deposits into their bank accounts.
"Our ability to return patronage dividends to eligible borrower-owners in our territory for 36 consecutive years demonstrates the commitment of our cooperative," said AgCredit President and CEO Brian Ricker. "AgCredit is uniquely positioned to ensure that these benefits are reinvested throughout our local communities."
When borrower-owners receive patronage funds, they often spread that money throughout their communities by purchasing local goods and services, creating a recurring cycle that positively impacts everyone those dollars reach. That's the cooperative way. It's the AgCredit way. And our member-borrowers reap the benefits of the cooperative way of doing business.
Simply put, it pays to be a member of AgCredit.