Voting is now open for our 2021 Director and Nominating Committee election.
Meet your Board of Director candidates below. To vote, use the voting link to be redirected to our electronic voting center. You will need the unique code from the ballot you received in the mail. Or, return the paper ballot via mail. Thank you for being an active member of your cooperative!
---
Region 5 - Seneca County
Gary Baldosser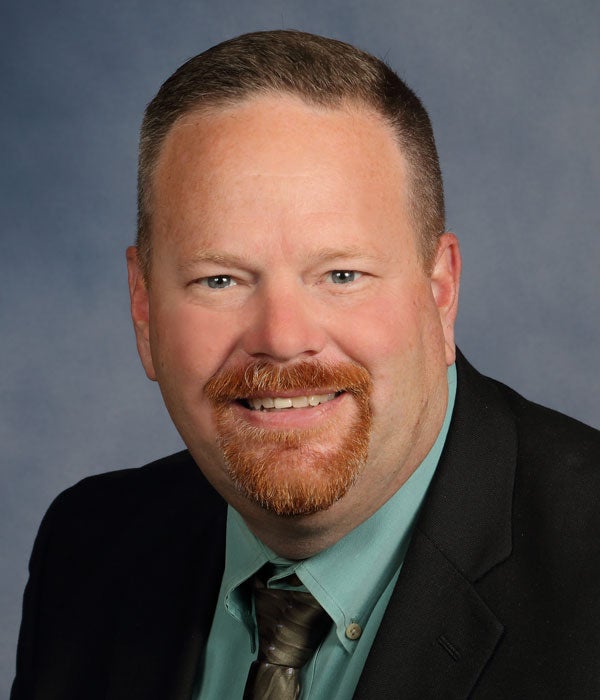 Age: 54
Republic, Ohio (Seneca County)
Read Bio

Gary and his wife, Becky, own and operate Baldosser Farms Inc., a family corporation started by Gary's parents. They are the fourth generation to raise corn, soybeans, wheat and alfalfa on the family farm. Using technology, conservation practices and wildlife programs, Gary has been able to sustain the mission of Baldosser Farms and help protect its resources. They have two sons who have both graduated from The Ohio State University, one in Ag Business and the other with an Animal Science degree. Both sons work part time with Baldosser Farms in all aspects of the operation. Gary, Becky and their two sons also operate a cow-calf livestock operation raising freezer beef and show cattle for 4-H and FFA projects. Gary graduated from The Ohio State University with a degree in Agriculture Economics. Becky continues her career as a Registered Nurse with the Mercy Health System. Gary has nine relatives who are currently stockholders of the Association that have seven loans. Gary did not have any decision-making authorities on these accounts. Gary states, "In these stressful times of agriculture, the cooperative model for AgCredit shows how we can accomplish more by working together. I am committed to the cooperative structure and enjoy helping find solutions that makes our communities stronger."
Unopposed
The nominating committee couldn't secure two candidates for the Region 5 board position. the incumbent is running unopposed.
---
Region 6 - Marion and Wyandot Counties
Michael Thiel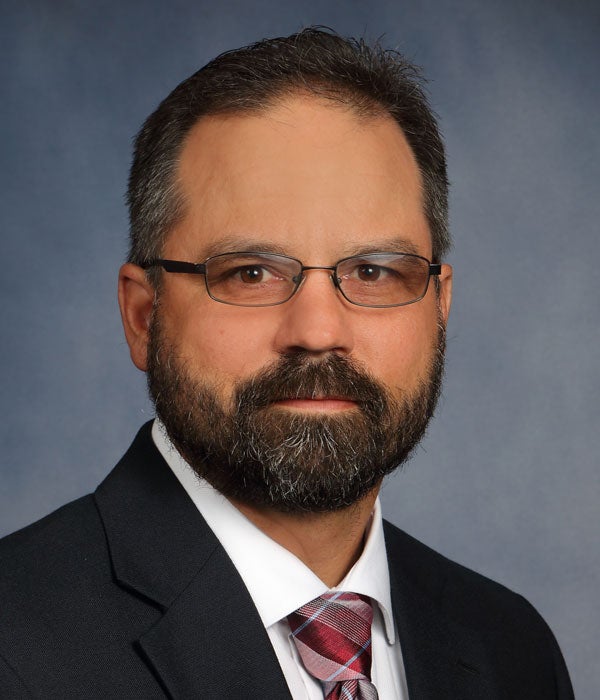 Age: 53
Upper Sandusky, Ohio (Wyandot County)
Read Bio

Michael received his B.S in Agriculture from The Ohio State University and has been a self-employed grain and cattle producer for the past 30 years. He farms 1,100 acres raising corn, soybeans, wheat, hay and pasture. He also runs a 30 head cow-calf operation comprised of Angus based cattle. Michael has two relatives who are currently stockholders of the Association with one loan. Michael did not have any decision-making authorities on the account. Michael states, "Over the past two years, I have experienced a roller coaster of emotions. From the joy of marrying my wife Jill, and the stress of not getting all of my crops planted in 2019, to our family directly dealing with COVID-19 and its consequences in 2020. These highs and lows help me understand the many struggles that everyone has been going through. Yet I am optimistic and believe in the future of farming, our rural communities and AgCredit!"
David Isler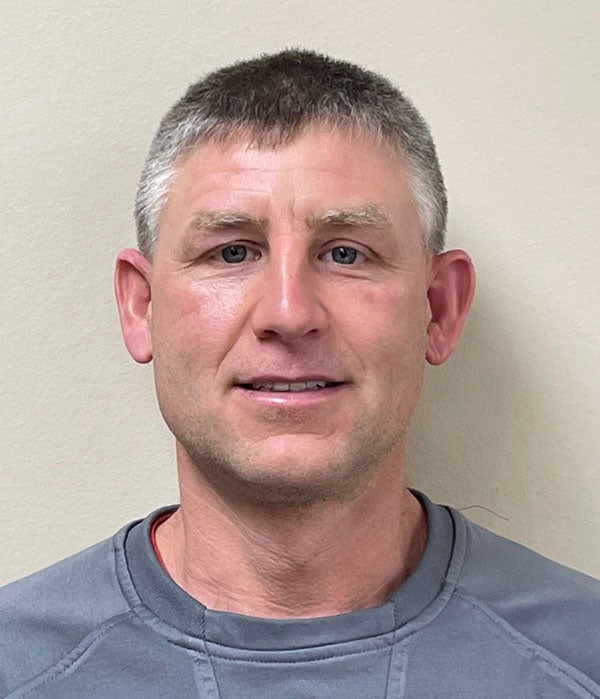 Age: 46
Prospect, Ohio (Marion County)
Read Bio

David and his two brothers, Scott and Nathan, own and operate a family farm. He is also part owner of Islercrest Farms, Inc and C & K Isler, Inc. consisting of 2,685 acres with 885 being owned. He farms corn, soybeans and wheat, and runs a farrow to finish swine operation. David and his wife, Lannette, have two sons, John and Jacob. David has eight relatives that are currently stockholders of the Association and have thirteen loans. David states, "If elected, I wish to maintain a strong association while transitioning to the next generation. I believe we can utilize technology to benefit the future of AgCredit, with the goal of finding solutions to modern problems. With my involvement in the organization, I would like to help continue the success of AgCredit and our partnerships". 
---
Region 8 - Erie, Huron & Lorain County
Marc Ruggles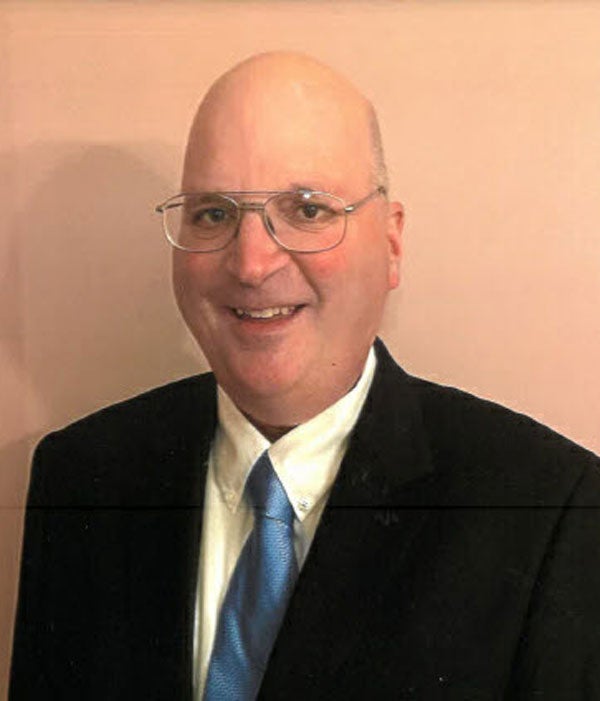 Age: 51
Norwalk, Ohio (Huron County)
Read Bio

Marc and his wife, Betsy, own and operate A & V Ruggles Farms, LLC. They are the 8th generation to raise corn and soybeans on the family farm. The farm is an LLC consisting of 1,200 acres with 400 acres being owned. Marc has no relatives that are currently stockholders or have loans with the Association. Marc states, "The future of agriculture is ever changing and I would like to be on the forefront for the future. Having a son and five daughters who will one day own and operate our farming operation, I often think about the challenges that may arise in the coming years. AgCredit is a strong organization that continues to be a leader in the farming industry and I would be honored to be chosen for a seat on their Board of Directors."
David Conrad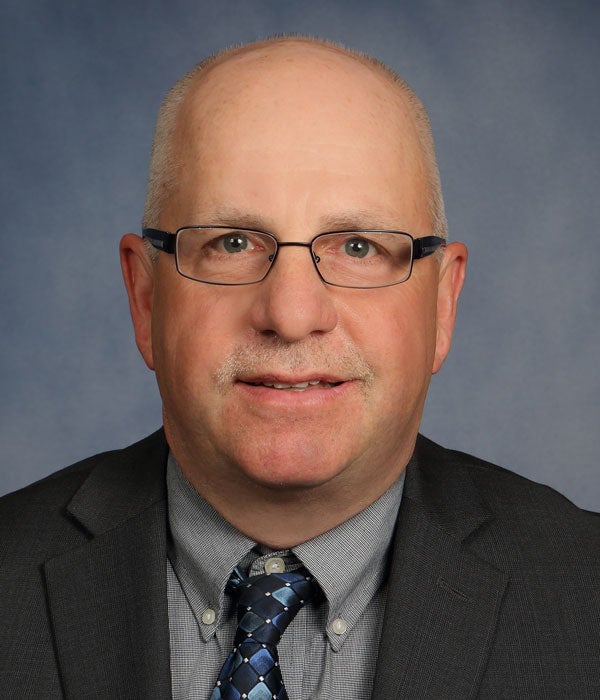 Age: 59
Grafton, Ohio (Lorain County)
Read Bio

David has been in a partnership with his brother, Rick, on a dairy and grain farm for the last 40 years. The farm is an LLC consisting of 1,200 acres of which 600 acres are owned. They farm corn, alfalfa, soybeans, wheat and rye. David has four relatives that are currently stockholders of the Association and have thirteen loans. David did not have any decision-making authorities on these accounts. David states, "It has been a pleasure to serve as your director for the past 6 years. I feel that I bring a little different background to the board as a dairyman. I will continue to uphold the best interest of AgCredit and its members as we face challenging times."
---